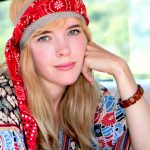 Before you can start a plumbing career, it's important to explore the requirements, get the salary facts, and read about the job outlook and training requirements. Researching the field of plumbing will help you determine if it's the right career path for you.
What's It About?
Plumbers are primarily responsible for installing and repairing fittings, fixtures, and pipes in commercial and residential buildings. Working as a plumber requires some typical skills, education, and a training program before you can enter this profession.
As a plumber, you'll be a skilled trade worker responsible for the installation, repair, and maintenance of piping systems in residential and commercial buildings, power plants, water treatment plants, waste disposal plants and factories. Plumbers are also responsible for installing toilets, sinks, showers and appliances such as water heaters and dishwashers. They also have to manage drainage, gas and waste disposal systems.
Duties of a Plumber
Plumbers are not only responsible for fixing faucets and leaking pipes in houses, but they are also involved in the installation of new piping systems. For that purpose, they have to study building plans; inspect building interiors; determine material requirements, piping locations, and alternative routes to avoid obstructions; measure, cut and thread pipes; assemble pipe sections; and attach fixtures, valves, and appliances.

To become a plumber, you can follow these steps.
Take Pertinent High School Courses
Various technical and vocational schools offer courses in plumbing. These courses teach you to assemble plastic and metal piping in a controlled setting. Courses in physics, math, computers, and workshop are helpful if your school doesn't offer plumbing courses. You can get an associate's degree or enter an apprenticeship program if you have a high school diploma or GED.
Enter an Apprenticeship
Plumbing apprenticeship programs provide comprehensive plumbing education and last about 4 to 5 years. They combine classroom instruction and on-job training with local plumbing code, blueprint reading, worksite safety and technical math. The workday portion of the apprenticeship guides you through the basic training in grades and types of pipe materials and plumbing tools. If you're interested in enrolling yourself in a plumbing apprenticeship program, you can reach out to a local plumber union.
Attend a Community College or Trade School
A wide range of trade schools and community colleges offer 1-year diplomas or certificate programs or 2-year associate's degree programs. All these types combine classroom education with lab practice where you can practice threading and cutting welding pipes. Fabrication methods, water distribution, and piping system design are some of the other possible courses.
Obtain a Job
A majority of the plumbers work for building equipment contractors. Other potential employers include local government agencies, utility companies, and shipbuilders, while a large percentage of plumbers are self-employed.
Get a License
Licensure standards aren't uniform, but the typical requirements are two to five years of experience and passing an exam. If you have completed an apprenticeship, you have already fulfilled the experience requirement. The licensure exams are mainly based on trade knowledge and local plumbing regulations and code.